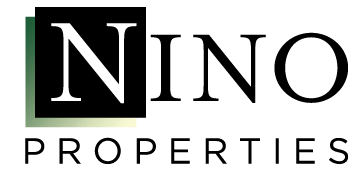 At Nino Properties, our goal is to make your corporate relocation to Houston a smooth experience! Moving from another state or even another city can often be a challenge and with a move comes the excitement of a new city full of entertainment, restaurants, and recreational opportunities. With so much to offer, Houston is among the top-five relocation cities in the United States.
Your children's schools, a dog's backyard, your work location and neighborhood will play important roles in your relocation decision making. We work to ensure that your every need is met and that our newcomers make well informed decisions in the home finding process.
Our Relocation Specialists work with new college graduate hires, middle management and top level executives to find the best apartment, condo, townhome, high-rise or single-family rental. Since 1984, we have assisted individuals and families relocate all over the U.S. We collaborate with many Human Resources, Travel and Procurement Departments to move their company's new hires, summer interns, coop students, college graduates, expatriates, inpatriates, consultants and transferees.
GROUP MOVES
Below is a list of some of the Group Moves Nino & Associates, Inc. and or Nino Corporate Lodging, Inc. participated in due to mergers, acquisitions, and corporate office relocations. We invite you to join our impressive list of satisfied corporate relocation clients.
Group Move Participation Directly with Client/Human Resources into Houston, Texas:
Enron/Northern Gas Pipeline merger with Houston Natural Gas from Florida and Omaha, NB
Sanger Harris/Foleys
M.W. Kellogg Co from Hackensack, NY
Natco from Tulsa, OK
Amerada Hess from Tulsa, OK
Chase Bank from Brooklyn and Long Island, NY
Bancomer from California
SBC from St. Louis, MO to San Antonio, TX.
Solvay-Interox from France and Denver, CO
LBMS from the United Kingdom
Amoco Production from New Orleans, LA
M.W. Kellogg/Procon Engineering from Los Angeles and the United Kingdom
Chase Manhattan Bank from New York City and Long Island, NY
MD Anderson and the Dana Farber Institute – Harvard University
Group Move Participation with/for Relocation Management Companies:
Citgo from Tulsa, OK
Exxon from New Orleans, LA
Nordstrom's from many of their other locations
Tenneco/El Paso Energy from El Paso, TX
Digital Equipment Corporation from Maynard, MA
Quaker State/Pennzoil from Pennsylvania
United Pacific Railroad/Anadarko from Fort Worth, TX
Exxon/Mobil from Fairfax, VA
Shell Oil from Sewickley, PA
XTO Merger with Exxon/Mobil from Fort Worth
Our corporate relocation services include, a corporate relocation specialist to coordinate group moves, temporary housing, area tours, relocation assistance, settling in services, home purchase/buyer representation or home listing services. Nino Properties is one of the few licensed Houston Brokers in corporate housing, giving you a better understanding of Texas and national real estate markets and their rules and regulations. By listening to our customers' needs, possessing superior product knowledge and providing continuously personalized service, we have become a recognized leader in the corporate relocation industry among America's best companies.
When it comes to corporate relocation in Houston, Nino Properties is with you every step of the way!