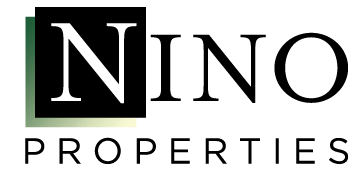 Do you find yourself constantly helping others in their home search? Do you have a passion for real estate? Our dedicated team at Nino Properties is seeking enthusiastic individuals with a strong work ethic and a high level of customer service.
Our expertise with home finding for newcomers to the city, domestically and internationally, will allow you the benefit of corporate leads, while marketing your own leads through your sphere of influence. At Nino Properties, you will have the potential to learn more about the real estate and corporate housing industry, while allowing you to earn an unlimited income potential.
Our full-service residential real estate firm has been a recognized leader in corporate relocation for more than 37 years. But today, we are so much more! Nino Properties' services include: Home Buyers, Home Sellers, Rental Assistance and Furnished Housing.
Work in our beautiful new office located off of Kirby Dr and Hwy 59. We welcome a visit from you anytime to explore association possibilities.
Pursue your career in Houston real estate today!
Seeking Experienced Sales and Listing Agents who can take advantage of our vast database of former renters and current buyers! Work as a Buyer's Representative and Listing Agent (sales and leasing) acting on behalf of the client's best interest.
Whether you are a New Agent or in the process of being licensed, there is definitely a home for you with Nino! Benefit from outstanding referrals and learning opportunities while you develop your own business.
EXPERIENCES WELCOMED
EXPERIENCES GIVEN

Bachelor's degree preferred
Second language skills a plus
Understanding importance of accountability & expectations while working with customers and clients
Agree to delivery of high-performance and exceptional customer service
Professional verbal and written communication skills
Engaging personality, resourcefulness, time magement skills, and professionalism
Knowledgeable and proficient in social media
Duty of care and commitment to every customer & client

No desk fees/No strings/No gimmicks
Generous commission Splits
Highly competitive commission structure
Tech savvy support staff
Positive, team oriented environment
Your success is our #1 priority
Compliance consultation with VP Broker/Sales Manager 24/7
Ongoing live virtual training and industry expert led educational programs
A collaborative team of professional Realtors /Relocation Specialists
Unrestricted neighborhood listing opportunities
Boutique brokerage firm since 1984
If interested, send resume to career@ninoproperties.com
Or send to:
Frank.Monacelli@ninoproperties.com 713-212-4807
Pam.Goodfriend@ninoproperties.com 713-212-4807