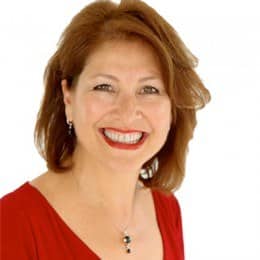 Gloria Nino
Gloria Nino is a native Texan and raised in Waco, Texas. She relocated to Houston, TX to attend University of Houston. Her career and passion for the real estate industry began while working in Houston's International Office for CASOLAR. CASOLAR, owned exclusive Hotel Las Hadas in Manzanillo, Colima Mexico. The upscale resort development company was a part of Alfa Group, a multinational conglomerate based in Monterrey, Mexico.
CASOLAR developed La Punta, an upscale gated resort single-family community nestled on a peninsula jutting into the Pacific Ocean. Gloria's expertise was quickly recognized by her employer resulting in continued employment and relocation from Houston to work and live on the Mexican resort where she honed her sales, public relations and Spanish speaking skills.
Upon her return to Houston, in 1981, she worked for a residential brokerage firm. She received her Texas Real Estate Broker's License and in 1984 founded Nino & Associates, Inc. (N&A) and Nino Corporate Lodging, Inc. (NCL). N&A began as a full-service residential brokerage firm dedicated to serving the employee corporate relocation needs of Fortune 1000 Corporations, Academic & Medical Institutions and Sports Teams. Both companies, N&A and NCL, rebranded as Nino Properties and became a nationally recognized leader in the corporate relocation industry assisting domestic and international newcomers with their home purchase, sale and rental needs.
Gloria Nino's invaluable insight, vision and leadership have made a huge impact on the Greater Houston Area Real Estate and Employee Relocation industries. Considered one of the most knowledgeable Realtors in Houston, her dedication to providing exemplary service to clients and customers for almost four decades has resulted in numerous awards and accolades.
Gloria has served on a number of local, state and national boards and panels related to corporate housing, residential sales and rental assistance. A successful businesswoman who is dedicated to giving back to the community. Nino Properties was instrumental in the founding of THE HOUSTON FURNITURE BANK www.Houstonfurniturebank.org and was on Advisory Board in early years of Teach for America www.teachforamerica.org .
Gloria Nino is married to Frank M. Monacelli and a mother of two sons.