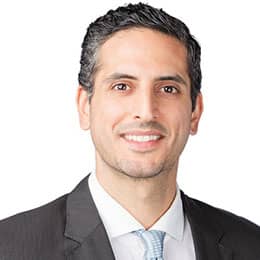 Eli Stephan
Eli is trilingual – fluent in English, French, and Arabic having grown up around the world. He played college basketball at Alabama Southern and professional basketball overseas for 15 years. During his professional basketball career, he was fortunate to travel all over the world discovering new cultures and meeting some amazing people.
In 2017, Eli found his passion in real estate when he started his own development project and traveled frequently to and from Houston. In 2020, Eli decided to return to live in Houston where he became a licensed Realtor®.
Eli studied Business Administration with a focus on Marketing. His academic background, his warm and exceptional interpersonal skills fit perfectly in Nino Properties' culture and team. Eli is a team player who loves to win and understands the importance of skills and clear expectations. As a professional basketball player, he had to be relentless, disciplined, and patient to achieve his success. He has adapted to change his entire life and understands relocating whether across town or across the globe can be overwhelming. Eli believes his personal experiences will be useful to his customers and clients throughout his real estate career.