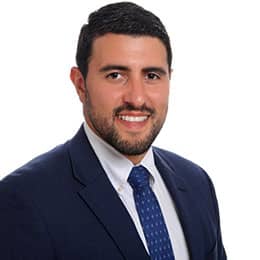 Anthony Blunsen
Anthony Blunsen was born and raised in London England until he moved to Houston in 2004, where he attended St. Thomas High School. He attained a Bachelor's degree in International Business at St. Edward's University in Austin, TX where he met his wife, Taylor. They have been happily married for 4 years and recently had a daughter, Camilla, where they reside in the Spring Valley area.
Anthony has spent his career in commercial real estate, working with different REITs in Houston, specializing in property management and leasing. Having been in Houston for nearly 20 years, living in various parts of the city,
Anthony has had the opportunity to explore what the great city of Houston has to offer, giving him insight into what businesses would thrive in specific commercial locations around the Houston area.